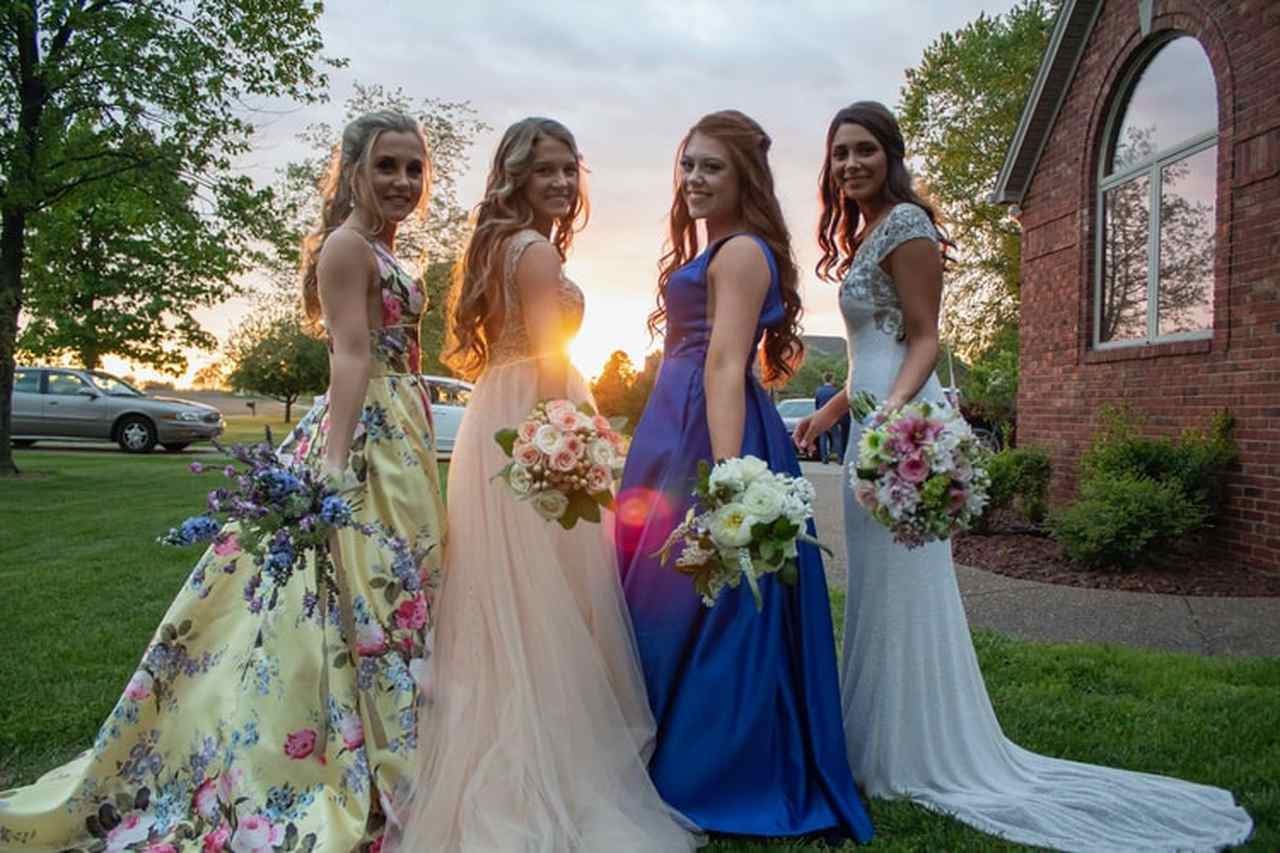 What To Wear To Bridal Shower: Tips & Ideas
If one of your best friends is getting married and having a bridal shower party
beforehand and you don't know what you should wear, don't worry. Choosing the appropriate outfit for that kind of special day could be a difficult thing to handle. Fortunately, we prepared some tips and ideas that may relieve you of the "what to wear to bridal shower" issue.
Important Tips You Shouldn't Forget:
Bridal Shower themes vary in many ways. Even if the dress code of the party is not indicated on the invitation, despite different themes, there are some basic rules you should follow as a friend and a guest:
White is traditionally considered the color of the bride, so you should try to avoid choosing white. Besides, black could also be a wrong decision for such a lovely and festive day. Neutrals and pastels could be great if you can't be sure about the color.
Bride is the star of this party, so you don't want to steal her thunder on her day. Too tight and revealing dresses and mini skirts could be inappropriate for the bridal shower, you should take them off your list.
Too many accessories and heavy make-up can make you look exaggerated, even if there is no theme and dress code, try to be casual but elegant. These important fashion tips could be useful to end your misery at the least.
After looking at important bride shower rules, let's focus on what to wear to bridal shower suggestions:
What to Wear to Bridal Shower: 3 Suggestions
  1. Theme
If a fancy and elegant bridal shower party is waiting for you, you can think of formal outfits. Dress would be a perfect choice, you may say. If you think so, cocktail dresses in knee-length will give you the look you desire.
However, you may not want to be in a dress and want to be more comfortable, so you can prefer pants and blouse combinations. The important detail you should not ignore is, jeans are off the list. A
silk
blouse and cigarette pants or a pencil skirt and a velvet blazer could be a life-saver outfit for an elegant bridal shower.
If we are talking about a casual party,
what to wear to bridal shower
is not a problem you should be worried about. Less formality, more casualty could bring the jeans back if you need. With a floral top or a colorful satin blouse and a nice pair of heels, you can create the perfect look you're looking for.
If you need advice about washing and ironing satin fabric, you can read the content which is titled "How to Wash & Iron Satin Fabric?"
  2. Location
One of the most important things about what to wear to bridal shower is beyond a doubt, the place where the bridal shower will be held. The location is a crucial hint which determines the theme of bridal showers as well.

In backyard or countryside parties, flowing sundresses, floral tops with colored skirts or jeans sound great. But you should leave your stilettos at home and consider combining your thick heels with your outfit. With these backyard party ideas, you can have a suitable look as you wish.

If the organization will be held in a restaurant, what you should wear gains importance much more than ever. A classy, five-star restaurant will be requiring special attention for your outfit choice. A velvet maxi dress or a lace dress, a satin blouse with high-waist trousers or a fancy jacket matching with the theme of the party, could be the best way to have a very chic and formal look.
  3. Season

Season is another significant deal that determines your option on what to wear to bridal shower. No matter how much you like it, you can't wear thin heels shoes like stilettos in fall or winter, at outdoor parties.

Winter is the best season in which you can prefer classy black dresses, and any other dark colors you like. A sweater dress is also a great way to get stylish even in winter. Besides, it could be a good time to wear your ankle boots or over-knee boots that you are waiting for an occasion to use.

However, spring and summer are the very seasons which bridal shower organizations are held in. The joy of spring or the energy of summer could be the best ambiance for bridal shower parties.

Pastoral colors, bright and light tones and flowers… You can opt for the most suitable outfit which reflects your style best. With a floral maxi dress or a colored midi skirt and a bright top, you are ready.

After you decide what to wear to bridal shower, you can complete your party look with a clutch or a small purse. Appropriate accessories and jewelries such as earrings, bracelets and necklaces will make you great to go.
When it comes to buying a present for your friend, you may not decide easily. The list you made can include lots of suggestions and ideas which have been popular recently.

If you want to get something different and useful for a bride, also you want to be sure that you chose something quality and chic which makes her feel great, you can look at the satin robes, bathrobes and towels of robesNmore for the perfect gift.

And there you go, with your best look and style for the bridal shower and your special gift, you are ready to be with your friend on her special occasion. Have fun!