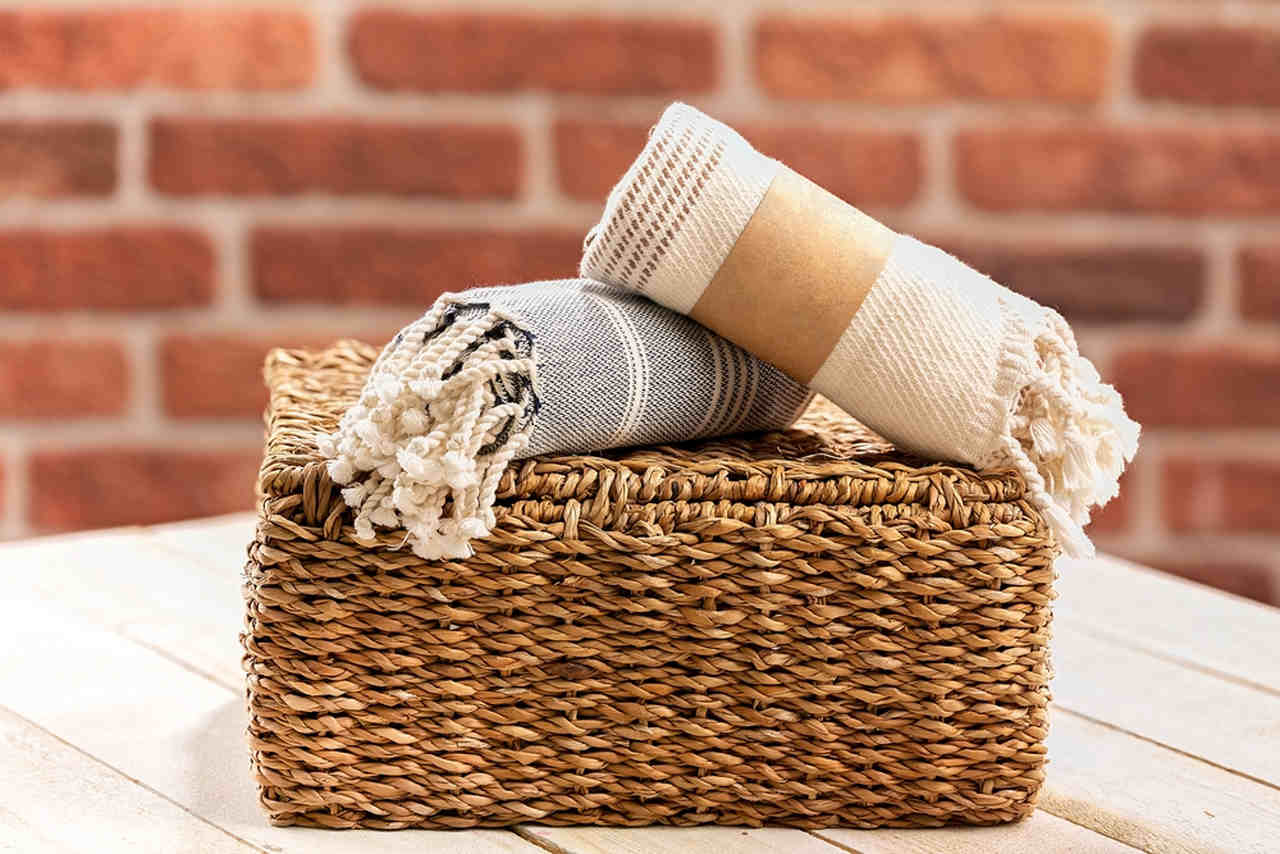 What is Turkish Cotton? Here Are the 5 Features
What is Turkish cotton is one of the most frequently asked questions, especially when shopping. Cotton, one of the woven fabric types, which is the most important factor determining the quality of clothes, towels, and robes, affects durability at a very high rate. Therefore, it is necessary to know the material from which the product is to be purchased during shopping.

Turkish cotton, a type of fabric renowned worldwide for its quality and durability, is one of the most preferred fabrics in the textile industry. But do you know exactly what Turkish cotton is and what are its properties? If your answer to this question is no, don't worry! You will get all the information you need for an enlightened shopping experience!

In our article we have prepared as towel experts robesNmore, while answering the question of what is Turkish cotton, we will list 5 features for you, which are among the biggest reasons why it is world famous. After reading our article, you will learn why you should prefer Turkish cotton for your clothes shopping.

You can also take a look at our content titled What is Turkish Bath: Hammam, Rituals and Benefits for detailed information about hammams, which is another famous part of Turkish culture.
5 Characteristics of Turkish Cotton

We gave the answer to the question of what is Turkish cotton by mentioning that it is a special type of cotton grown in different geographies of Turkey. What are the features that make cotton, which has taken its present form and has become quite high quality with the use of geographies preferred for cotton production for thousands of years for agriculture, stand out worldwide? Let's examine it all together.
1. Long Fibers

Turkish cotton is grown only in the Aegean and Mediterranean regions of Turkey. Often seen in products such as peshtemals, robes, and towels, one of the most important characteristics of Turkish cotton is its extra long fibres. Using cotton with longer fibres means less splicing, resulting in products with stronger and smoother cotton yarns. Thanks to this unique material, textiles made using Turkish cotton become even softer, fluffier and more absorbent with successive washes. Thanks to this feature, which is especially important for robes and towels, products used every day provide the sensitivity that the body needs.

All types of robesNmore's robes are produced using 100% organic Turkish cotton. Thus, thanks to the luxurious feeling it provides and everyone who uses it feels infinite comfort. Likewise, the towels in the robesNmore catalogue are more absorbent than traditional towels, take up less space and dry very quickly.
2. Sustainable Manufacturing

Choosing products using Turkish cotton allows you to make a sustainable, environmentally friendly and user-friendly choice. Due to its efficiency, high performance and function standards, Turkish Cotton does not require heavy and harmful chemical treatment to obtain many qualities such as softness, absorbency.

Thus, it does not have an intensive production stage. Thanks to its natural durability and easy processability, Turkish cotton is produced without much effort during the production phase. At the same time, its durability allows you to use it for long periods of time, does not cause excessive consumption and thus supports sustainability.
3. Super Absorbent

Due to its special fibre structure and extra long fibres, Turkish cotton makes towels look fluffier and structurally more robust. As we mentioned before, it offers a comfortable structure due to its long loops. As a result of the increase in pile height, it causes an increase in water absorption rate and ensures the formation of towels and robes that serve as an ideal absorbent for your body in contact with water.
4. Provides a Healthy Solution

Turkish cotton has a lower tendency to cause allergic reactions. Thus, towels and robes used every day are prevented from creating a health problem. Also rich in cellulose, Turkish cotton fibre has excellent antimicrobial activity and good biodegradability. Cellulose in Turkish cotton is the most abundant polymer in nature.

The most important feature of this polymer is its antimicrobial activity against a wide spectrum of bacteria. Thus, it has the healthiest atmosphere for your skin with its naturalness without being affected by bacterial problems that may occur in your home.
5. Stands Out with Softness

It is important to pay attention to the softness and absorbency of towels, which is one of the most important factors for body and skin health. Turkish cotton also has the necessary fabric system to have the best comfort parameters.

Due to its structure, Turkish cotton is naturally much softer than other cottons and fabric types. Unlike other fabric types in daily use, it does not require softener and does not need extra chemical treatment.

We have come to the end of our article where we are looking for the answer to the question of what is Turkish cotton. You can make your choice of towels and robes by taking into account the features we have listed in our article. It is also worth underlining that all of the towel and robe products offered by robesNmore are made from Turkish cotton, which has premium quality. Do not forget that some of robesNmore's catalogue is produced in Denizli, Turkey, the capital of Turkish cotton!
In addition to all, don't forget to visit our blog page where we share content about body care, robes, and towels.