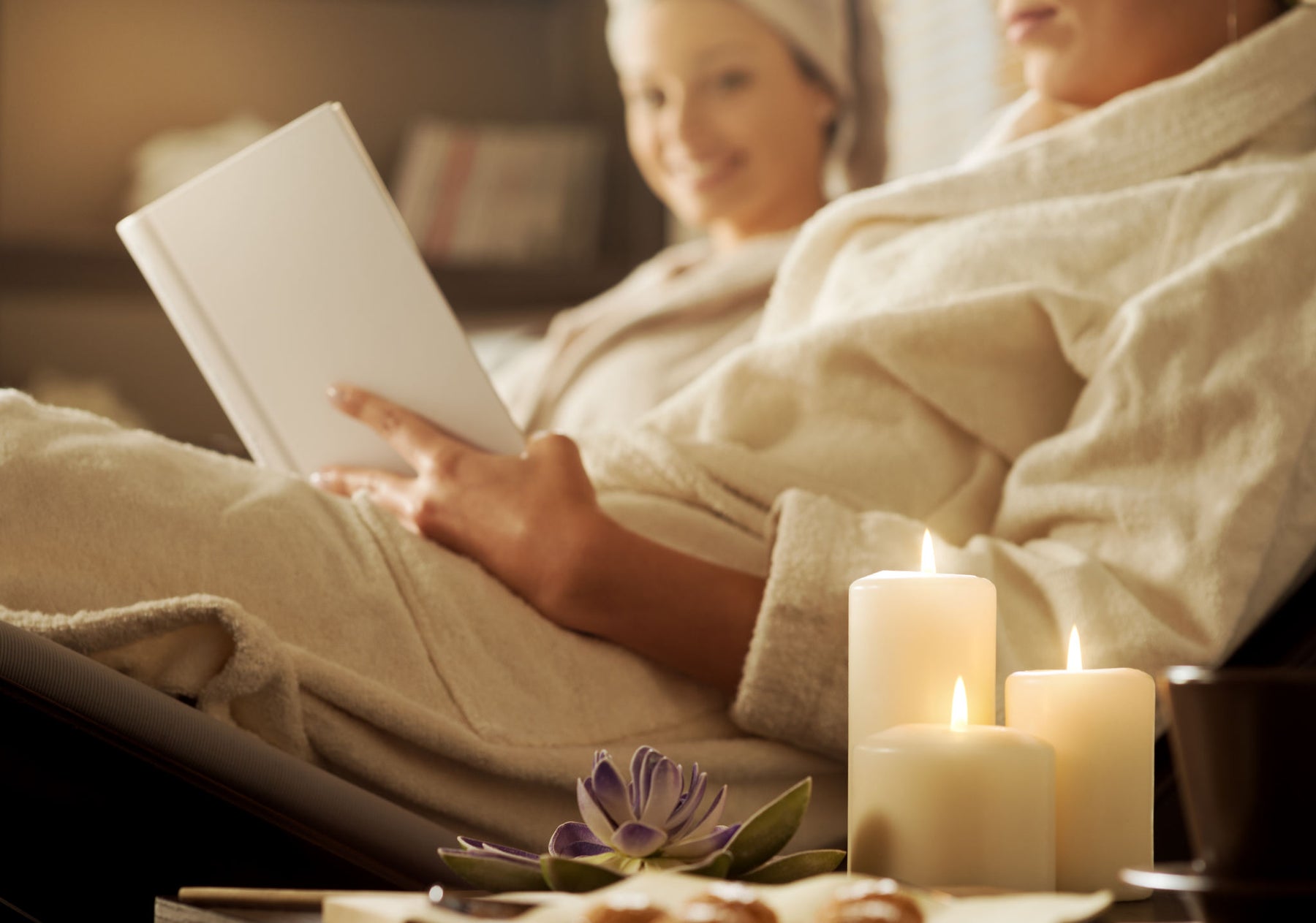 Do It Yourself! How to Make a Robe?
It has been a long they… You worked hard. Now, it is time to play hard… sort of!
There is nothing ore relaxing then getting out of the daily clothes and just lying down in your robe. If you haven't find the best robe yet, you can make your own as well. We gathered everything you need to know about how to make a robe!
How to Make a Robe?
How to make a robe is a question with a relatively easy answer. Even beginners can do it. Robes are a great way to start learning how to sew as well. Even though it is not perfect, since it is only used between bathroom and your bedroom - and occasionally on the living room couch - it doesn't have to be perfect.
In order to answer to the question of how to make a robe, the first step is to decide on the  type of the fabric. A terry cloth would make the best choice in terms of fabric, but you can also thinner cloths would work as well. In addition to the cloth type, color and the design of the fabric should also be decided. This is the most fun part of how to make a robe.
Next step is measurements. You would need the measurements of yourself or the person that you are going to give the robe as a gift. So grab your tape measure and start taking notes! Measurements should include bust, neck to waist, waist to knee, neck circumference and arm length.
How to make a robe is easy but you can add certain things to make it more festive. You can add embellishments to your robe. It can include the first letters of your first name and your surname. It can also be a shape that you identify with yourself, or that you associate with the person that you are going to give the robe as a gift. First letters of the favorite football club or something to remind the favorite fictional character may be interesting.
How to Make a Kimono Robe?
First step is to cut one back on fold and two front that are mirroring each other. You can either trace them off individually, or fold the front part out of the way when you cut the back.
The second step is to cut belt loops. They would be able to hold your belt, which is the essential part of the kimono robe. As of belt, you would need a strip of fabric that is not so wide, but long enough to go around the waist and make a bow. You decided to make a robe and you would like to make things more interesting… Challenge accepted!
The third step is to sew the front and back together. Leave half an inch to secure the stitches. After the two sides are attached, you need to add the loops to the waist for the belt. After wrap the belt around the waste, it is done! You are ready to relax in style!
If you use a fabric such as silk or even cotton, you can use the kimono that you made as a normal piece of clothing. They are very stylish especially during spring and summer time. They would also go perfect with swimwear as well.
How to Make a Hooded Robe?
You can also add a hood to your DIY robe! This robe can not only be used as a loungewear but also as a robe for costume parties and even for Halloween. It would save you from creating a complicated costume. As of relaxation attire, it is perfect because you can just cover your head with the hood and feel warm for a long time.
In order to do the hooded robe you would need some extra measurements. Base of the neck, shoulder joint to wrist, armpit to wrist, and top of joint to the armpit are those extra measurements. For the hood you also need to measure across the thickest part of the chest between shoulder joints. In addition you can also measure across the back of the neck from left to right shoulder joint instead.
Once you got all the measurements, you need to cut two arms, the hood and the body. When attached, the whole structure should look like a "+" shape. Once you sew all the parts together, you would have a lovely robe with a hood.
How to Make a Bathrobe?
While making a bathrobe it is important to chose the fabric wisely. It should be something that can observe the water well enough. In this sense our advice is to use terry cloth.
The terry cloth has extra loops of string on it, which makes it more absorbent. It is also very soft and feels good on your skin. While answering to the question of how to make a bath robe, one should also keep in mind that the bathrobe is going to be worn over the bare skin. As a result it needs to be tick, The terry cloth is also a very soft and tick alternative that would immediately dry you.
Working with a terry fabric can be a little bit challenging. Since it has all fo those extra loops, terry cloth tends to shed a lot. It is a good idea to cover the ground of the space that you are working in order to make it easier to clean up afterwards. Another tactic that you can use ot to have a lint roller. It can come in handy during the cleaning as well. Sewing experts also know that a heavier weight needle is required when you are sewing with the terry fabric.