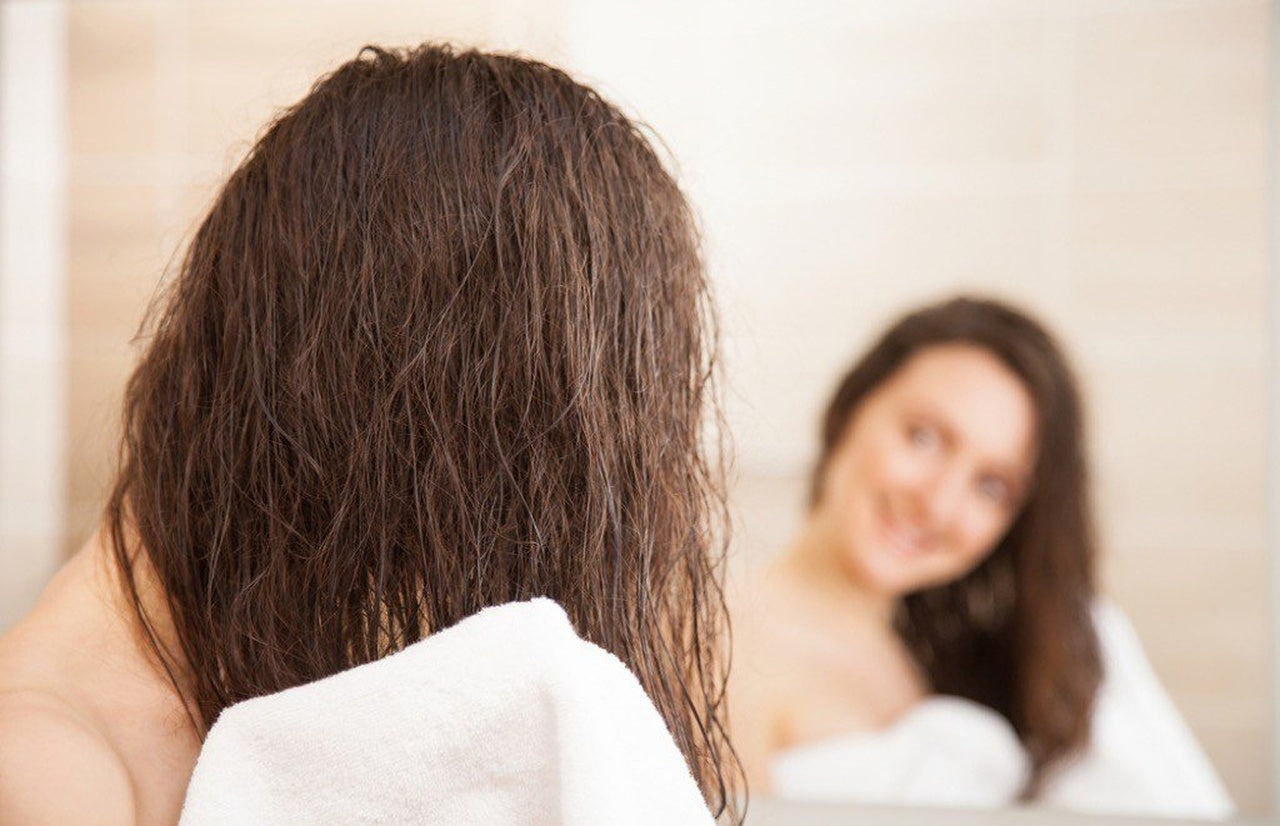 Do You Know How to Dry Hair Fast?
If there is something more relaxing than a bath, it is enjoying it for a long time. But when it comes to drying the hair, unfortunately, we can not talk about a delightful process. Moreover, if you need to catch up on somewhere and your time is limited, drying hair can sometimes even turn to torture. But with a few practical tips, you will make a habit; you can learn how to dry hair fast.

With the advice we will give you, you will be able to use the remaining time more efficiently. Or, if you wish, you will be able to extend your shower pleasure. So let's start looking at ways to dry your hair in no time without waiting any longer.
Use A Hair Conditioner
You may not have understood at first sight what the process of hair conditioner has to do with it. But you didn't read it wrong; we recommend that you use hair conditioner before leaving the shower. Because hair conditioner preserves the moisture of your hair, so it helps not to lose the moisture during the drying process. This is also important for hair health. In addition, hair conditioner helps your hair dry faster. The ingredients in the conditioner provide easy separation of the hair strands. This allows each strand to dry in less time.
Wring Your Hair in The Shower
The towel alone can not suffice to dry the hair that gets wet during the shower and becomes heavy due to the water it carries. Even so much wet hair can not dry easily with a blow dryer. If you want to dry your hair in a shorter time, you can get rid of some of the excess water by gently wringing your hair before you leave the shower. This step will make your work easier in the next stages.
Choose The Right Towel
Buying a quality towel can make you very lucrative in the long run. For this reason, you should not compromise on the quality of the towels you prefer for your skin and hair. You can be 100% sure that you can trust robesNmore, as known as the towel expert, in this regard.

Let's answer how to dry hair fast with a towel. An absorbent towel will remove excess moisture from your hair and shorten the time required for the next step. But when using towels, you should make sure that you do not damage your hair. For this, instead of rubbing the towel hard on your hair, it will be enough to dry it gently as you massage your hair.

You can read our content titled as Towel Sizes: Visuals, Dimensions and Usage Areas of All Types of Towels to get information about which towel is the best for your need.
Comb Your Hair With Wide-Toothed Comb
Brushing your hair can fray your hair. However, with wide-toothed combs, you can help make your hair more flexible and smooth. In this way, when you go to the blow dryer step, the hot air will be spread evenly over your hair, and your hair will dry in less time.
Do Blow-Dry
If you need to dry your hair as soon as possible, waiting for your hair to dry with natural airflow can take a long time. In this respect, using an ionic blow dryer product of a reliable brand will prevent your hair from being damaged and will help you to complete your hair dying task in a short time when you are in a hurry.

When you have time for yourself, you can prepare a SPA atmosphere at home. Take a look at our checklist that we prepared for you to learn how to have a spa day at home.