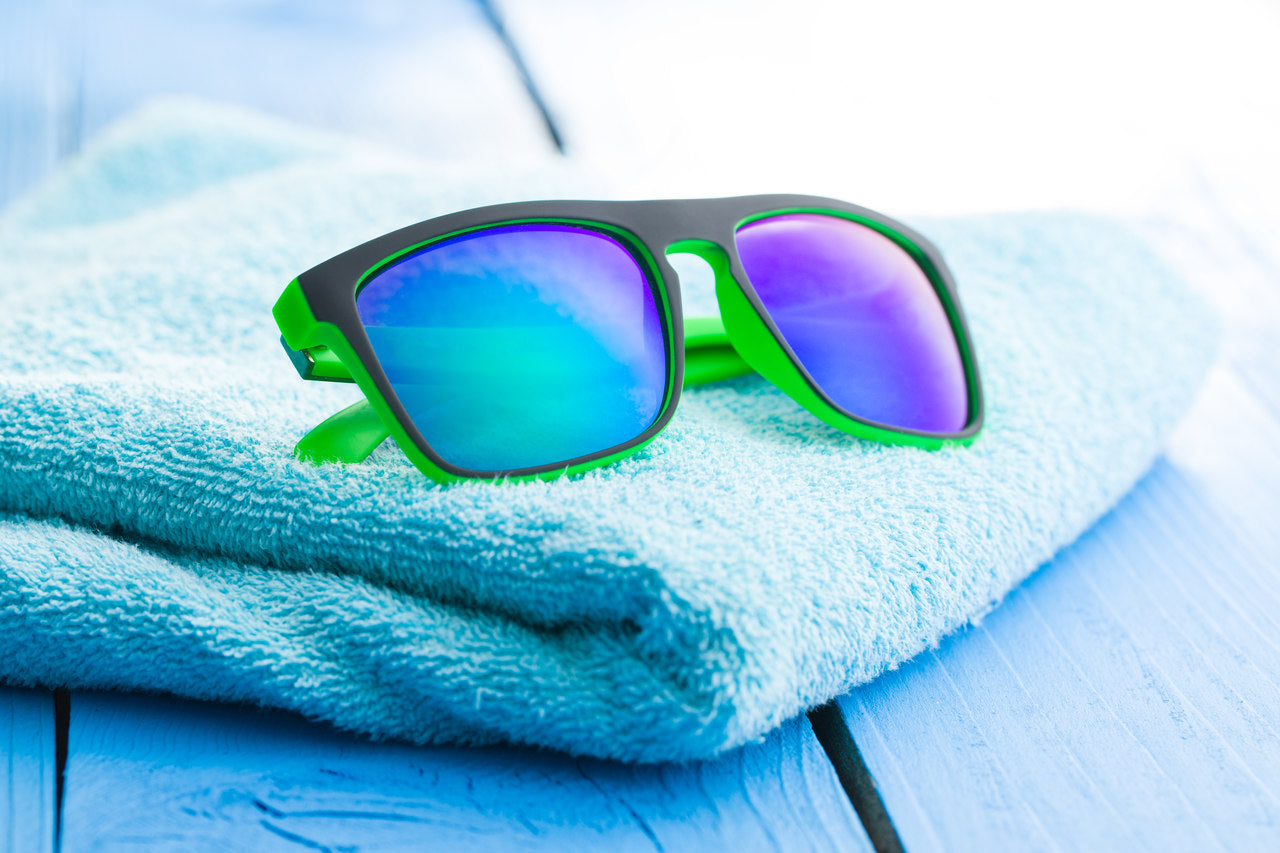 Everything You Should Know About Pool Towels
Pool towels are towels used for drying after leaving the pool and sea. Besides, it helps to prevent damage to human skin by sea and pool water. These waters cause the skin to lose moisture when it remains on the body and cause irritation of the skin structure. For this reason, pool towels are specially designed and developed for pool and seaside use.
Once you've learned all the details about pool towels, you may notice that you don't have the right towel, or that you didn't use your towel for the purpose. Therefore, it may make it easier for you to browse through the information we gathered for you.
We seem to hear you say that "How different can a towel be?" However, many points distinguish pool towels from other towels. Here are the essential details to know about pool towels, which should have every feature you would expect from a towel after leaving the sea or pool:
What Are The Difference Between Pool Towels and The Others?
The most important feature that distinguishes pool towels from all other towels is its size. Did you see the content we prepared about towel sizes? can help you a lot! These particular towels are much larger than the face towel or hand towel you use after washing your face in the morning and the bath towel you dry yourself after bathing. Even pool towels are on average 30 centimeters longer than bath towels. This allows them to dry your entire body quickly after leaving the sea or pool.
Different towel types are produced according to different usage areas. However, pool towels do not only help you to dry up on the beach, but also pave the way for sunbathing. On the other hand, you can use your towel that reflects your style as a fashion accessory on the beach.
Hand towels, face towels, and bath towels usually have one or two colors, while pool towels contain patterns in many different colors. As they are used out of the house, they are suitable for the beach atmosphere and have vibrant colors.
Pool towels are made of a thinner fabric than bath and face towels. Because bath and face towels are expected to absorb all the water on the body and face. But pool towels don't need to be as absorbent as other towels. Because when sunbathing your skin can dry quickly anyway. Thanks to its fine fabric structure, pool towels take up little space in your beach bag and can be easily carried.
The front and back of the pool towels are generally different. Because one side must absorb the water in your body. On the other side, it has a yarned structure that prevents substances such as sea sand from sticking to the towel.
You can observe that it does not dry your body quickly when you use the bath and face towel by the sea or pool. Therefore, after a few uses, these towels become stained and smell bad. However, pool towels dry much faster. Moreover, pool towels are produced to resist stains caused by sand and other substances.
How to Wash Pool Towels?
It is vital that the pool towels, which we see more often on the summer season, are as clean as the style. Who wants to walk around on the beaches with stained towels? There are also some steps you need to follow to make your towel clean with body fluids, ice cream stains, and beverage dirt on your return from vacation. So how should you wash your towels?
Pool towels are usually made of cotton. This makes it easy to maintain. So you can wash your towels easily in your washing machine. For washing, we recommend that you use a detergent that has good quality content.
Pool towels are mostly produced in accordance with the washing at 40-60 °C. Nevertheless, it is best to read the washing instructions by looking at the label of your towel before you start washing to avoid bad surprises. After washing, you can dry them in the dryer or by hanging them on a drying rack. However, to prevent discoloration, do not expose your towels to direct sunlight.
Towels that you will use on the beach do not lose their color easily because they are designed to be in contact with water frequently. However, we recommend that you wash your light and dark towels separately.
Things You Need To Know Before Buying Pool Towels
Pool towels are used to be dried after leaving the water, as well as to provide a clean surface for lying by the sea and pool. For this reason, towels to be used on the beach should be resistant to sunlight, sea salt, pool chlorine, and sand.
Now you know more about the functions of a pool towel. But you need to make sure you have the right towel for the proper use. So, before you buy a towel to use on the beach, let's take a look at the things you should pay attention to.
Size
You don't want to use child-sized pool towels to dry the whole body, do you? Therefore, it is important that the towel is in a structure that covers your entire body. Besides, a towel that is not large enough will negatively affect your enjoyment of sunbathing. Because while lying on hot sands, your body parts will be directly exposed to the heat in the sand.
In addition, you may wet the car upholstery when you sit in the car seat without being fully dry. Because it is not possible to wrap a small towel around your waist. In order to avoid such negativity, you should get a big towel. A big towel will be enough for your spouse, sibling, or child who can forget to bring a towel.
Fabric
Your towel must be made of cotton to give a soft feel when touched. Cotton is an excellent material that should be preferred, especially for towels used on the beach because it has the ability to absorb moisture quickly. So you don't have to wait for it to dry entirely like other towels to use your short-looped terrycloth with cotton texture. So after each swim, you can easily use your towel to remove wetness from your skin and hair.
Thanks to cotton pool towels, sands are prevented from sticking to the towel. To get rid of the sand while putting your towel in your beach bag, you need to fold your towel with a simple hand motion. Cotton fabrics can also be washed at high temperatures to ensure more hygiene. This means that after each wash, you will have the same hygienic towel as the first day.
Resistance
You can use pool towels at the pool, at sea, in the park, anywhere you want. But you don't want your towels to fade. That's why you must ensure that your towel is resistant to sunlight, sea salt, sand, pool chlorine, and dust. You should choose towels that do not change color when in contact with such substances.
Comfort
Having the ideal towel is the best way to prevent damage to your skin by sea and pool water. Because if sea and pool water remains in your body, it will cause your skin to lose moisture. A towel suitable for use on the beach supports the protection of your skin with its softness.
Also, your towels should not be as heavy as your bath towels. Moreover, as the bath towels get wet, they get heavier. Therefore, it is essential that the towel you will use on the beach is one of the types that protects its lightness even if it gets wet. In this way, you can fold your towel in a few hand movements and easily move it to wherever you want.
Now you know what to expect from a pool towel. So, it's time to find the right towel for you. If you want to feel special with the stylish, handy, and high-quality pool towels, you can take a look at robesNmore's pool towels!