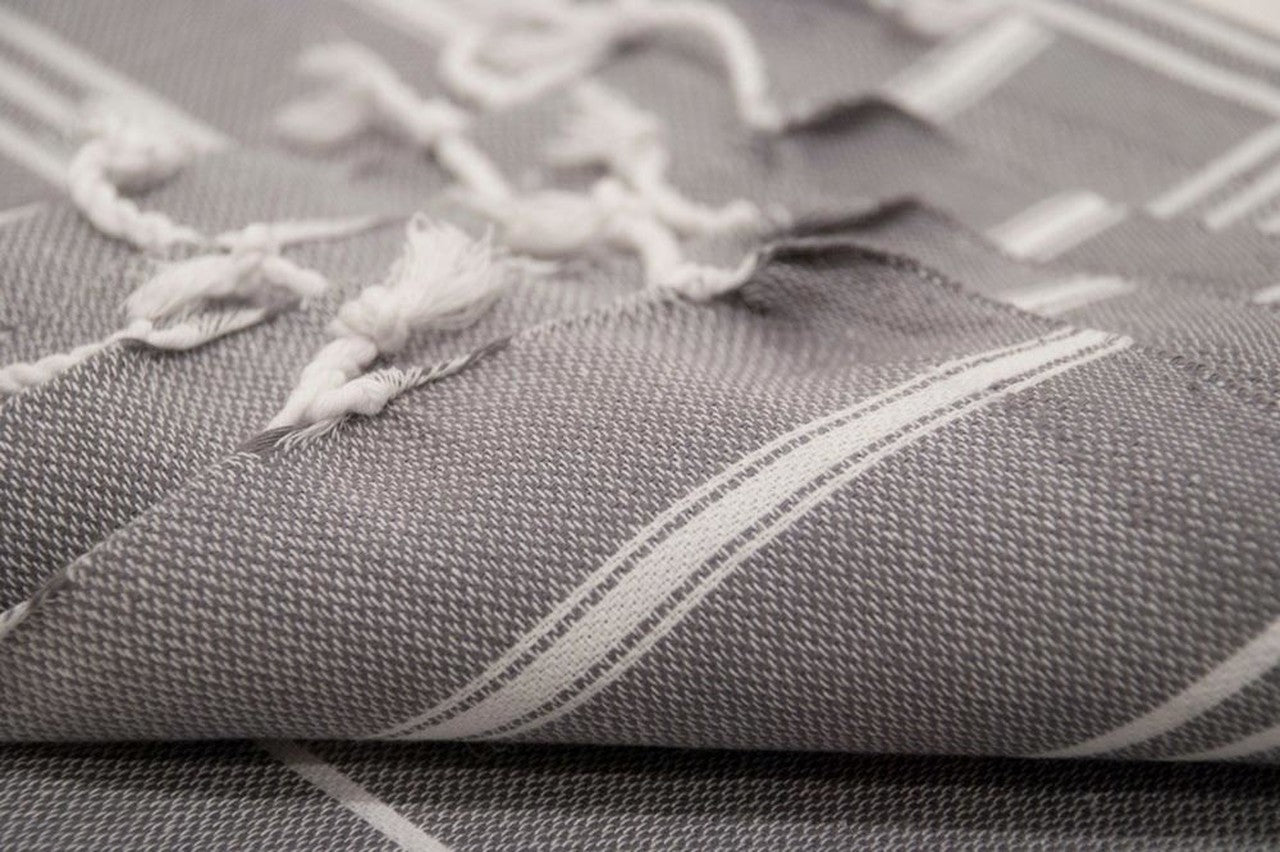 Decorative and Creative Usage Tips of Peshtemal
Nothing beats the feeling of wrapping yourself with a soft, cotton cover after a nice, warm bath. An authentic bath experience can be completed with peshtemal; a wonderful fabric originated from the Turkish culture. Let's explore the decorative and creative usage tips of peshtemal.
A Perfect After-Bath Classic
Of course, the first place that you can use a peshtemal is in your bathroom. It is the perfect cloth to wrap yourself with after a nice, long bath or a short, energizing shower. With a peshtemal, you can dry yourself pretty quickly. It absorbs the water quite fast. Pesthemal also dries itself promptly. It is the ideal towel for summer days. It can also be used as a hair drying towel. With its naturally woven fabric, it gently dries your hair and minimizes electrocution. With this great towel, you are going to feel like a Sultan in a palace!
Peshtemal: A Bohem Deco Item
Some peshtemals are so beautiful, and it is hard to use them daily as towels. The gentle feeling that they leave behind and the bohemian style that they have transfers them from a bath item to a dec item. Let's explore some of the endless possibilities that you can have with a peshtemal.
Beautiful Table Runner
Use a peshtemal to vivify your tables! Peshtemal can work as a runner on your dinner table. Traditionally peshtemals have two colors on them. One forms the body of the cloth, and one creates lines on it. You can use a complementing or a contrasting color as the base of your table cloth and use a peshtemal on it to create an excellent presentation. It is perfect for garden parties, baby showers, and boho dinners!
A Different Slipcover
It is possible to spruce up your place with something as simple and marvelous as a peshtemals. These trusted towels can double up as lovely slipcovers for your furniture. You can cover your sofa or armchair with a peshtemal. Contrasting colorful pillows would complement it perfectly.
A Fancy Drying Towel
Peshtemal
can also be utilized as
a drying towel in your kitchen
. This unique towel can gently dry your dishes. They are especially good at removing water stains from wine glasses. Plus, they are super cute. If you want to add a pop of color in your kitchen, give peshtemal a chance!